Hosting Solutions: A Quality Product and a Quality Team
At Nexus One we sport a team of highly skilled technical staff backed by an experienced engineering team. We deliver a flexible and scalable product with customisable solutions to ensure that what we are offering meets your business' requirements to the highest degree.
Our primary expertise is in the B2B area, providing hosting services for companies of all sizes that are looking to improve the reliability of their critical services and streamline their processes.
Hosted Servers and VPS Solutions managed by a team of Highly Experienced, Specialised Hosting Engineers



Flexible Hosting Systems allow you the Autonomy to Value-Add at any time



Efficient Access to your Resources



Hosting Solutions that allow you to Budget and Forecast and Avoid the Restrictions of On-site Servers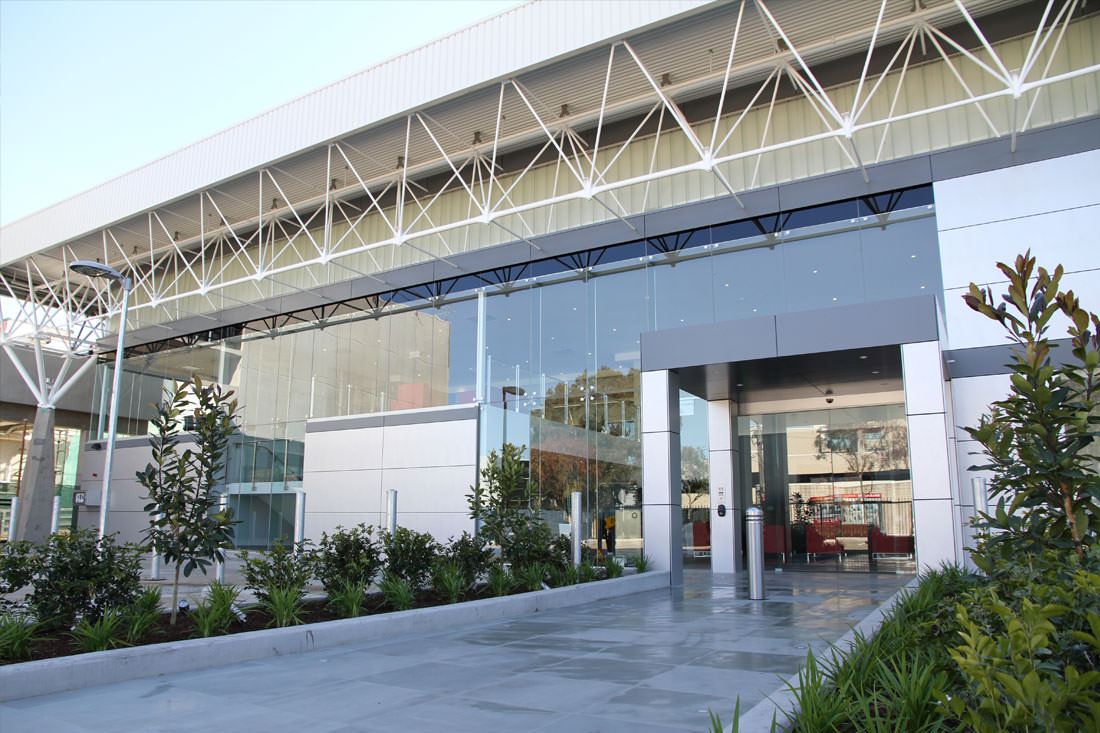 Nexus One offers the market fully managed hosted systems backed by an on-shore, experienced team of engineers. We are ready to assist you with any issues or configuration changes required, to ensure that your business stays operating at its best. You can rely on a timely and efficient response by our engineers to any faults that occur.
We allow you to easily value-add to any existing infrastructure hosted with Nexus One. This allows your hosted infrastructure to expand easily and on the fly as your business grows and as your demands increase.
Our Managed Hosted Servers and VPS solutions come included with full, nightly backups to ensure that no matter what happens your business can recover with minimal downtime and loss in revenue. In line with this we guarantee a 99.9% uptime across all systems to ensure that your company can access its resources when required.
Nexus One allow you to budget and forecast by knowing exactly what your monthly spend is. By hosting your businesses software and applications in the cloud with Nexus One, you remove any of the worries associated with on-site servers and can also benefit from reduced power costs. You also avoid unexpected downtime due to hardware failures and budget blow-outs resulting from the replacement costs of on-site servers.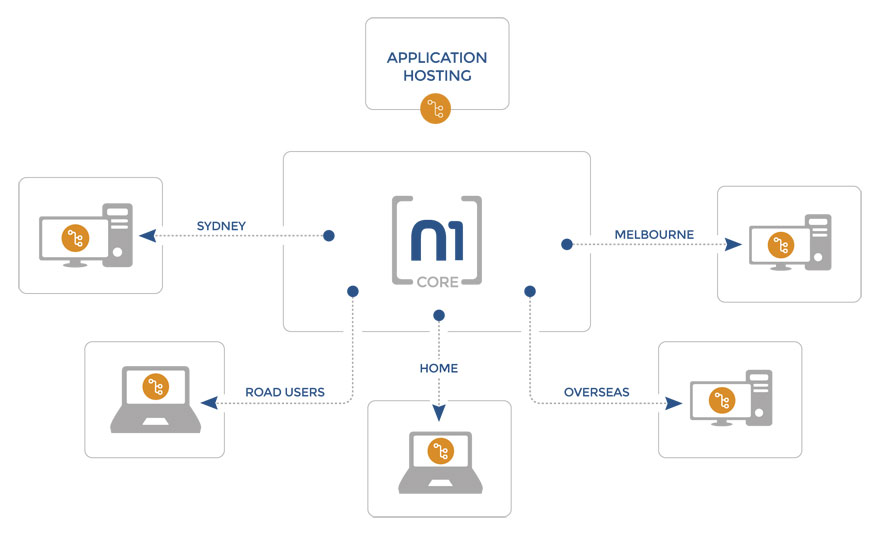 Our Hosting Service uses Cloud Infrastructure for Optimal Performance
With on-shore support for all our hosted servers, based out of Sydney's CBD, you can rest assured that you will receive prompt and premier support for any systems which are hosted within Nexus One's cloud infrastructure.
24/7 On-shore Security Safeguards Hosting Data
Our systems are hosted locally in inside Sydney and Melbourne's premium, internationally recognised data-centres, located centrally in their respective cities to ensure optimal performance.
Optimal Density Ensures that we do not Overcrowd our Systems
Here at Nexus One, we closely monitor our hosted servers to ensure that we achieve optimal density so that we do not overcrowd our systems. This avoids issues that many other providers have with 'noisy neighbours', in which a hosting provider's other systems impact the performance of your own.
Special Features
Ongoing Monitoring Utilises Bitdefender to Protect our client's assets Globally
All our hosted servers come packaged with the premier End-point Protection solution Bitdefender. Bitdefender are the global leaders in threat prevention and mitigation, equipped with the largest security delivery infrastructure in the world. Proven time and time again by independent testing done by AV Comparatives and AV Tests, Bitdefender sports an unbeaten track record in performance and reliability when it comes to protecting your business' most critical assets and avoiding downtime.

Multi Layered Defence Strategy against Malware and Ransomware
The biggest threat to our customers and their mission-critical systems uptime has been Ransomware. This continues to be one of the most effective and widespread tools up the sleeves of cybercriminals. To combat this, we employ a defence-in-depth strategy, so that our hosted servers are protected from the most prevalent threats. By ensuring they are adequately locked down behind our top-end firewalls, they are protected from Malware and Ransomware by the industry-leading endpoint solutions provided by Bitdefender.
A Further layer of 24/7 Security Safeguards your Data
We have also taken it a step further and developed our own, custom, in-house solution which we call 'Network Share Watcher'.
Our custom solution's 100% Success Rate at Damage Prevention secures your data
This custom solution has a proven track record across our customer systems, with a 100% success rate in preventing damage to our customers' important information by removing access before any damage is done. By employing a multi-layered defence strategy, we ensure that your system stays secure and your data stays safe and sound.
Some Definitions
Totally Flexible to your needs: Managed Hosted Servers - VPS and MDS solutions.
Cloud or Hosted?

Different technologies have different methods to provide service and each has its own advantages.

A Cloud Service

A cloud service, sometimes known as Software as a Service, is basically a hosted service that's accessible over the Internet and designed to be highly available and stable – a subset of hosted services. All our cloud services are designed to be distributed across both Sydney and Melbourne, for maximum business continuity. Our cloud services such as our Exchange email hosting and our VOIP PBX can be considered 'authentic' cloud solutions. They have been built to capitalise on the connectivity provided by our distributed national cloud infrastructure, offering a level of resiliency that is simply not possible with smaller scale or on-site infrastructure.

The benefits provided by cloud connectivity can also be further enhanced by Nexus One's own connectivity product suite, providing private cloud connectivity right into your office for the best possible experience.

A Hosted Service

Hosted services allow you to enjoy the benefits of your existing business applications and re-locate them into the cloud. This allows you to leverage the benefits of Nexus One's cloud infrastructure, with minimal cost and very little disruption to your existing business processes.

By hosting your services in the cloud with Nexus One you get far more resiliency through our fully redundant connectivity and power. While the fact your business applications "always accessible" means our team of highly-skilled engineers can always rapidly respond to any issues, getting your business back on track fast.

A VPS (Virtual Private Server)

A VPS – or virtual dedicated server (VDS) is completely isolated in secure environments, running on the same physical hardware as other virtual servers. Allowing your business to maintain full control over the system and not be impacted by others, giving you the ability to customise your private cloud solutions.

Modern server hardware is so powerful that it is often heavily underutilised, so by carefully allocating resources we are able to give our customers the best performance whilst still keeping hosting prices affordable.

An MDS (Managed Dedicated Server)

A dedicated server means that you are the only company on the hardware granting your company a 1:1 contention ratio and direct access to the full potential of the hardware. This also allows greater flexibility, allowing Nexus One to develop more secure and powerful hosting solutions for your business that comes with full physical access to hardware.